2627 Avenue O, Galveston, Texas 77550
2627 Avenue O
Galveston
Texas
77550
US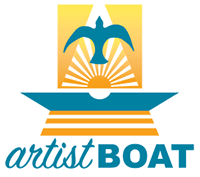 Artist Boat | 2627 Ave O, Galveston, TX 77550 | (409) 770-0722
Artist Boat was founded in 2003 as a 501(c)(3) with the purpose of protecting our Gulf Coast through land conservation and fun, educational, inspiring adventures that spark creativity, awareness and action. We want everyone who experiences our Gulf Coast to value and protect its natural beauty.
Since our inception over 100,000 participants have helped bring 40,000 students to estuaries by kayak, foot, or vessel; created over 50+ public art works for campuses and communities; conserved over 600+ acres on west Galveston Island forming the Coastal Heritage Preserve and creating a place for the future Gulf Coast Environmental Education Center; restored over 50 acres of dunes and prairies to assure recovery of these ecosystems following Hurricane Ike; formed the Bucket Brigade comprised of a Marine Debris Task Force, interpretive tours, beautified buckets for trash, recycle centers, and more on Galveston beaches; and provided a 1,000+ teachers with professional development and place-based curriculum for the classroom.
Connect with us!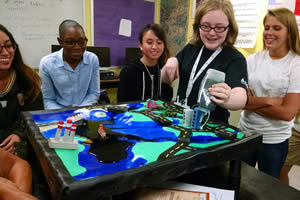 Eco-Art Workshops and Adventures
In-class workshops are interactive and hands-on, while introducing concepts such as non-point source pollution, estuarine and marine ecology, and wetland function. In addition, every student produces his or her own water-color portrait of a native animal from Galveston Bay. During adventures (kayak, walking, or vessel) students participate in hands-on and feet-in instruction via outdoor and experiential learning to explore estuarine ecology, plain-air water coloring, water quality, and paddling safety. Workshops and Adventures are TEKS aligned, utilize S.T.E.A.M. based learning, and provide 6 hours of field lab to your students.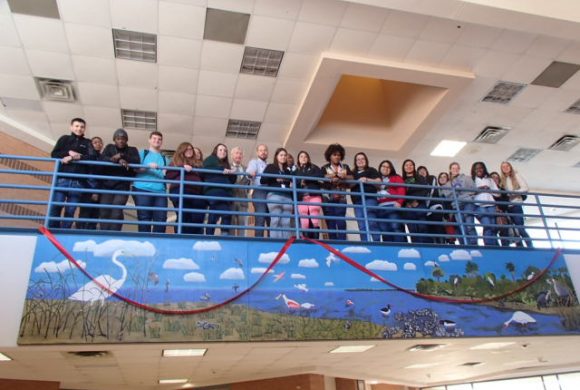 Eco-Art Residencies
Eco-Art programming personalized for you.
Eco-Art Residencies integrate art and science and are delivered to students as enrichment through after-school programs, summer programs, or during the school year. Each residency results in a work of art that demonstrates the knowledge gained during the residency. The scope, scale, and price of the residencies are customized for the needs of the campus community. Residences, therefore, have culminated in the creation of small take-home projects and  large murals, mosaics, and metal sculptures that have become permanent learning legacy installations on campuses throughout the area.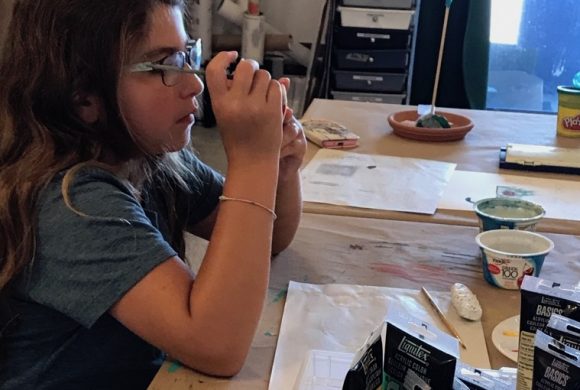 Eco-Art Camps
Explore the processes of our ocean with science and art
Art meets science in the Artist Boat Eco-Art Camp Sessions! Artist Boat Eco-Art Campers will experience true science and art enrichment with the creation of Eco-Art to beautify yards and homes. Join us for inspirational education. Session themes are offered in which campers will use the scientific method to investigate processes in our ocean. Each camp will culminate in creating works of art that illustrate the knowledge that campers have acquired about our ocean. Camp sessions are designed for children Kindergarten – Sixth Grade (ages 5-12). To learn more about Eco-Art Camp themes and schedules click here >>>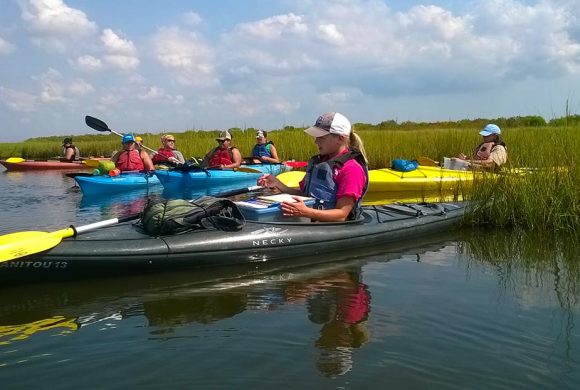 Public Adventures
All our public adventures are guided and interpretive via kayak to places on Galveston Bay carefully chosen for their natural significance. All our lead guides are ACA certified kayak instructors and all are professionals with degrees in science or art. Most of our participants are beginners, so every adventure includes all equipment and begins with kayak instruction on land. All participants will be in tandem kayaks. Three and four hour adventures include a plein-air watercolor art experience. Two hour adventures do not include art.
View Upcoming Trips and Details >>>              Register for Your Adventure Now >>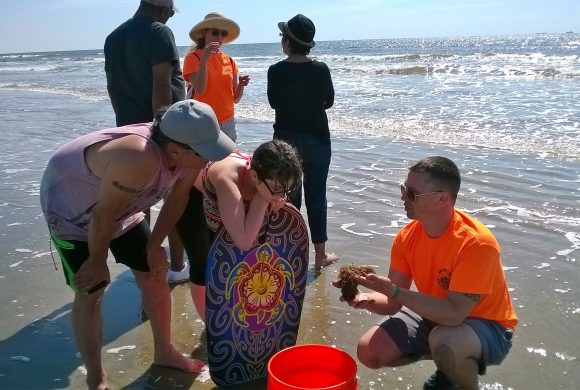 Free Beach Interpretive Tours
Free Interpretive Tours for Beach-goers
The Bucket Brigade, in conjunction with the Galveston Island Park Board of Trustees, provides free interpretive tours to beach-goers on Galveston Island. The Bucket Brigade's goal is to increase public understanding of the positive role of sargassum and turbid water in our marine and coastal ecosystems. Bucket Brigade also highlights the impact we can all have on coastal ecosystems through marine debris and pollution, and has the potential to directly impact thousands of visitors including those from far away and right here in the Galveston Bay watershed. To learn more about Bucket Brigade Tours click here >>>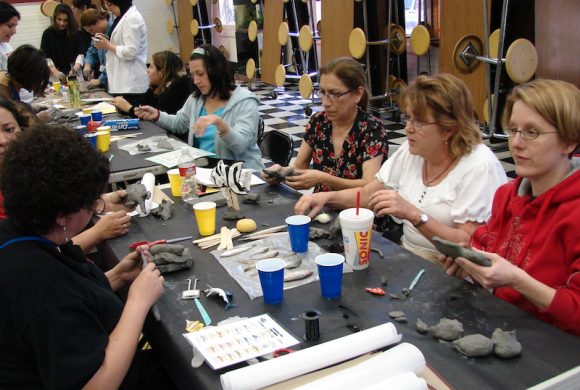 Professional Development:
Learn strategies to integrate art and science.
Artist Boat Integrated art and science curricula includes:
Coastal Waters Institute
Science + Art = Partner
The Art of Metamorphosis
I Smell Something Fishy
Contact Amanda Rinehart, Education Program Manager for more information.